We've updated our Privacy Policy.
By continuing to use this site, you are agreeing to the new Privacy Policy.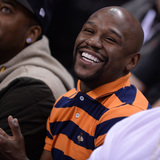 Floyd Mayweather Jr's post-boxing escapades may be taking him into the world of soccer next.In a recent print interview with British newspaper The Daily Star Sunday, the retired five-division champion expressed interest in buying Newcastle United of the Premier League."I love Newcastle. Those guys like to party as hard as any city I have been to anywhere in the world," said Mayweather...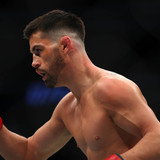 Dominick Cruz isn't necessarily well-known outside of the die-hard UFC scene. He is, however, one of the better bantamweight fighters in the sport. Prior to a loss against Cody Garbrandt in the Rousey-Nunes undercard back in December of 2016, Cruz boasted a 22-1 record.Apparently "The Dominator" would like to continue his career in the Octagon against none other than Floyd Mayweather...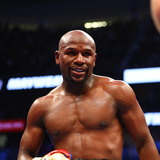 It's happening after all. Floyd "Money" Mayweather is applying for an MMA license. No, this is not a joke. But, how much time does he need to be ready?"Everything takes time. Eventually, we're gonna apply for the license, and hopefully we can fight. Even if it takes six-to-eight months – whatever it takes. We want to make sure that everything is done correctly, and everything is...
LIKE WHAT YOU SEE?
GET THE DAILY NEWSLETTER: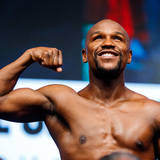 Rumors have been swirling about Floyd Mayweather Jr. transitioning to MMA, and it appears that move could actually happen in the future.Mayweather — who retired from boxing with a 50-0 record — has been hinting on social media about potentially participating in a MMA bout in the future.Apparently, UFC welterweight champion Tyron Woodley wants to help make that happen.Woodley, in...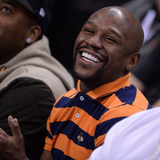 Following in the footsteps of legendary heavyweight boxer Mike Tyson, Floyd Mayweather is looking to cash in on a video game that bears his name.Because, of course he is.Never one to shy away from making a buck or three, Mayweather told TMZ Sports that he's looking into creating a boxing video game. He specified that the rumored "Fight Night" game by EA Sports won't be part of his...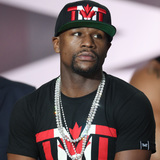 Floyd Mayweather Jr. and his ex-fiancee Shantel Jackson have been wrapped up in a legal war for several years, and the case is finally headed for a trial.In September 2014, Jackson filed a lawsuit against Mayweather claiming he physically assaulted her and threatened her with a gun. She also said the undefeated boxer caused harm to her by publicly accusing her of aborting the former...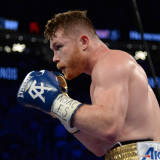 There's a darn good chance that we'll see boxing's Floyd Mayweather go up against UFC's Conor McGregor in a rematch here soon. Only this time, the bout would be in McGregor's corner of the universe — the Octagon.It's not etched in stone. But a rematch of last August's boxing match in Vegas would be quite the spectacle, and a pretty big draw for Dana White over at UFC.In speaking...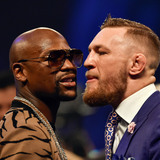 It sounded crazy at first, but Conor McGregor may actually get the rematch he's been searching for — on his turf.McGregor got taken to school by the GOAT — Floyd Mayweather Jr. — in the boxing ring, which led The Notorious One to plead for a rematch in the Octagon.But it may never happen.The two sides have apparently been negotiating, and McGregor finally addressed it in a recent...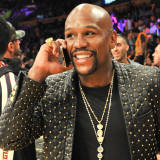 Floyd Mayweather Jr. has given several hints that he is considering at least one mixed martial arts fight, and the undefeated boxer's father believes things are heading in that direction.In a recent interview with Amer Abdallah for Mayweather's YouTube channel, Floyd Mayweather Sr. was asked if the hype surrounding his son fighting in the UFC is real."The way I see it, I have to...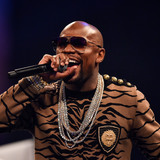 At the very least, Floyd Mayweather Jr. wants us to believe that he is planning to try his hand at mixed martial arts at some point this year. And if he actually tries to make it happen, it sounds like the network he is under contract with is willing to help.TMZ caught up with Showtime Sports executive vice president Stephen Espinoza at the Super Bowl this week, and he said he had...
MORE STORIES >>
Boxing News

Delivered to your inbox

You'll also receive Yardbarker's daily Top 10, featuring the best sports stories from around the web. Customize your newsletter to get articles on your favorite sports and teams. And the best part? It's free!