LOS ANGELES – Floyd Mayweather dismissed the possibility of a rematch with Conor McGregor on Saturday, and it didn't take long for the UFC lightweight champion to respond. Mayweather (50-0 boxing) attended NBA All-Star Saturday Night in Los Angeles this weekend. MMAjunkie briefly caught up with "Money" and asked him if his recent teases about fighting MMA were actually serious....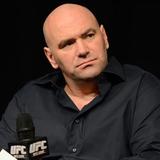 UFC president Dana White's $25 million offer to Floyd Mayweather Jr. didn't go over well, and Money May made sure to get a jab in to remind the businessman of what his role in mixed martial arts used to be. White was once a manager for Tito Ortiz and Chuck Lidell, so even though he's top dog right now, that wasn't always the case. Mayweather made sure to let the public know about...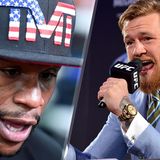 Floyd Mayweather has a long history with UFC president Dana White and he doesn't mind bringing it up every time the two of them engage in a war of words.The latest dust up concerns the proposed fight between Mayweather and UFC lightweight champion Conor McGregor, who have been going back and forth in the media for the past year while trying to put together a matchup between two of...
Floyd Mayweather's uncle Jeff Maywather is tearing into the UFC for constantly using his nephew's name to promote fighters and he's wondering who is next now that both Conor McGregor and Ronda Rousey have lost recently.For the past few years, Mayweather has been embroiled in public commentary from McGregor, Rousey and UFC president Dana White on how the former pound-for-pound boxing...
Despite being the best pound-for-pound boxer on the planet, Floyd Mayweather seems to have a hard time keeping his name out of the mixed martial arts landscape. Whether it's a war of words with women's bantamweight champion Ronda Rousey or getting called out by any number of fighters who promise they could trounce the boxer inside the Octagon, Mayweather is one of the most talked...
Before Floyd "Money" Mayweather and Marcos "El Chino" Maidana meet and the Mayhem PPV gets underway, some of boxing's young rising stars will enter the ring for their respective tests in the fight capital of the world. Competing in non-televised fights will be Andrew "The Beast" Tabiti, Damian "El Pana" Sosa, Fabian "TNT" Maidana as well as Junior "All About The" Benjamin and Kevin...
Mayweather Promotions is pleased to announce the signings of Junior "All About The" Benjamin, one of the United Kingdom's most exhilarating prospects, and one of America's most promising talents Kevin "The Second Coming" Newman II who make their respective professional debuts on "MAYHEM: Mayweather vs. Maidana 2" taking place Saturday, September 13 at the MGM Grand Las Vegas. "We...
It's fight week for Floyd Mayweather vs. Robert Guerrero, and so there's going to be a whole boatload of fight related news and media for you to check out this week. If you're looking for a place to start, then check out this huge Mayweather and Guerrero conference call transcript as each man discusses the bout, what it means, how training has been, and much, much more. Dive in and...
American fight fans are in for a treat come December 1st as proven veteran Kevin Johnson (28-2-1) battles UK's undefeated 6' 9" giant Tyson Fury (19-0-0) in an official WBC Heavyweight World Title eliminator. A win by Johnson on Saturday will put an American Heavyweight back in the ring challenging for the world title, although the undefeated Fury is the favorite in the fight...
So continues our marathon coverage of one of the biggest fights of 2012, Floyd Mayweather, Jr. vs. Miguel Cotto on May 5 on HBO pay-per-view. Previously: the stakes of Mayweather-Cotto. Next: keys to the fight.I'm glad Floyd is wearing that helmet, because I'm about to criticise his undercard. It's the week of a big fight, so that mean that the schedule changes a bit. Well, at...
MORE STORIES >>
Boxing News

Delivered to your inbox

You'll also receive Yardbarker's daily Top 10, featuring the best sports stories from around the web. Customize your newsletter to get articles on your favorite sports and teams. And the best part? It's free!