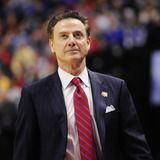 Rick Pitino had a press conference at a New York law firm on Wednesday to address the recent NCAA ruling to revoke wins, records and the 2013 national championship won by Louisville, based on the StripperGate scandal that rocked the university a couple years ago.As he's done in the past, Pitinio expressed his disappointment in the NCAA's judgement."To say I'm disappointed with the...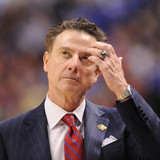 It's no secret that Kentucky and Louisville basketball fans have a strong dislike for one another, and their teams in general. Well, one Kentucky fan wasted no time whatsoever capitalizing on the news that the NCAA has vacated Louisville's wins, records and championship from 2011-15 when Rick Pitino was still at the helm in the wake of the school's recent scandal.Not long after the...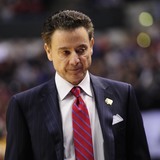 The NCAA announced it has upheld the penalties it imposed upon the University of Louisville for the StripperGate scandal that came to light in recent years. This means the men's basketball program will vacate its wins, records from the 2011-12 through 2014-15 academic years, including its NCAA Championship banner from 2013."Louisville must vacate men's basketball records in which...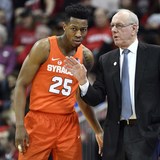 Jim Boeheim stood up for his colleague Rick Pitino after Syracuse's 78-73 win over Louisville on Monday night.During Boeheim's postgame news conference, the topic of Pitino came up because he is no longer the head coach of the Cardinals since being ousted following the FBI scandal.Boeheim called Pitino one of the best coaches ever. He also questioned why Pitino was the only coach...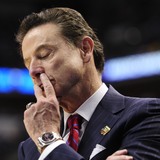 Disgraced former Louisville and Kentucky head basketball coach Rick Pitino continues to find himself mired in legal battles with the Louisville program that fired him amid one of the largest amateur athletics scandals in history earlier this year.In short, Louisville is suing Pitino for damages as a result of money it will lose in vacated wins from the 2012-15 seasons. Whether this...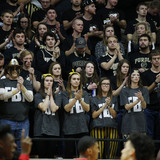 The Purdue Boilermakers on Tuesday night hosted the Louisville Cardinals at Mackey Arena for a showdown in the ACC-Big Ten Challenge, one of the more exciting early-season showcases in college basketball.The Boilermakers walked away with a 66-57 victory over the No. 17-ranked Cardinals, a huge non-conference win. But perhaps the best sight of the night — although obviously not for...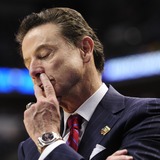 Just when you've think you've heard every Rick Pitino scandal there is, the Louisville beat is there to remind you there's more dirt.It appeared as if Pitino had gotten nothing more than a slap on the wrist when he received a five-game suspension for the upcoming season. That punishment came after the news broke that a former director of basketball operations had been providing exotic...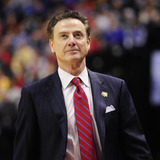 Rick Pitino has found himself at the center of a massive college basketball fraud scandal, and it would appear prosecutors are arguing that the Louisville head coach is guilty by more than just association.CBS News reported on Thursday that Pitino is one of several unnamed coaches, players and other people who were mentioned in FBI indictments that were unsealed earlier this week...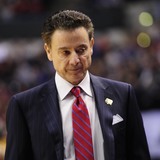 Rick Pitino is out as the Louisville men's basketball coach in the wake of yet another scandal involving the program.Shortly after reports surfaced that Pitino had informed his assistants he expected to be fired, the university made the move official. Louisville athletic director Tom Jurich also lost his job, and it would not be a surprise if more heads roll before the FBI investigation...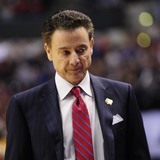 The mother of a five-star recruit who committed to Louisville back in June says she has no knowledge of any payments that were allegedly made to her family or her son.According to federal indictments released on Tuesday, four NCAA basketball coaches are among the 10 people who were arrested for their alleged involvement in a fraud scandal involving a top executive at Adidas. While...
MORE STORIES >>
College Basketball News

Delivered to your inbox

You'll also receive Yardbarker's daily Top 10, featuring the best sports stories from around the web. Customize your newsletter to get articles on your favorite sports and teams. And the best part? It's free!
THE COLLEGE BASKETBALL HOT 10