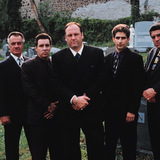 With 18 seasons under its belt and a 19th set to premiere on Sept. 27, 2017, "Law & Order: Special Victims Unit" is considered by many to be one of the greatest crime dramas of all time. We won't argue that, but what other shows about criminals, cops, attorneys, and gangsters could give the "Law & Order" franchise a run for its money? This slideshow will attempt to answer...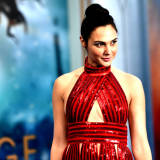 The Labor Day weekend marks the end of the summer blockbuster season. This year's biggest summer blockbuster has been "Wonder Woman," the Patty Jenkins-directed movie that has made a boatload of money for Warner Bros., its studio.  But where does it rank on the list of highest grossing summer blockbusters of all time? Check out our list to find out. 
Joel Edgerton (Zero Dark Thirty, The Great Gatsby) will star in the sci-fi drama Midnight Special, about a man and his 8-year-old son who are forced to go on the run
MORE STORIES >>
Entertainment News

Delivered to your inbox

You'll also receive Yardbarker's daily Top 10, featuring the best sports stories from around the web. Customize your newsletter to get articles on your favorite sports and teams. And the best part? It's free!