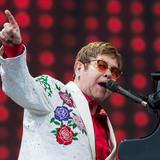 For more than 50 years Sir Elton John has been consistently cranking out amazing music; from barrooms to Broadway, collecting an Oscar, a Tony and an incredible eight Grammy wins along the way. This Sunday, The Rocket Man will perform a duet at the 60th annual Grammy Awards with Miley Cyrus, just two days before the Recording Academy hosts his tribute show "Elton John: I'm Still...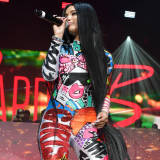 The 2017 American Music Awards will be announced this Sunday, Nov. 19, and the list of nominees for this year's Artist of the Year honor is testosterone-heavy. And it's certainly not because the ladies took the year off.For the first time in the history of the American Music Awards, there are no female artists nominated for the top honor, Artist of the Year. None.The nominees for...
If there were a Hall of Fame for dirty looks, this would make it first-ballot, no questions. Watch JLo give Miley Cyrus a hug on the red carpet at the VMAs and then give her the filthiest look imaginable. That look was so dirty Mr. Clean didn't even want a part of it. The second-best […]
MORE STORIES >>
Entertainment News

Delivered to your inbox

You'll also receive Yardbarker's daily Top 10, featuring the best sports stories from around the web. Customize your newsletter to get articles on your favorite sports and teams. And the best part? It's free!