We've updated our Privacy Policy.
By continuing to use this site, you are agreeing to the new Privacy Policy.
I suppose there are worse things than waking up every hour with Eric Clapton's "Bell Bottom Blues" stuck in your head and checking the following: Weather (for April 10th) Investment portfolio (to see if I can afford to StubHub home opener tickets) Cubs spring training Record (wait, they haven't played 100 games this spring?) Home Opener countdown … The post The Rundown: Spring Training...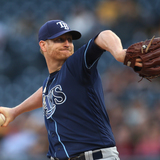 In what ended up being a frustrating trip through free agency, signs were pointing to starting pitcher Alex Cobb not getting close to the contract he was searching for. I mean, it wasn't hard to think that upon seeing how the rest of the market shook out.Yu Darvish ended up getting $126 million from the Chicago Cubs, but Jake Arrieta had to settle for "only" $75 million from the...
A former ace stays in the division after declining a one year, $17.4 million contract from the Rays Alex Cobb, the former Rays ace who required Tommy John surgery two years ago, became a free agent when he decline the Rays qualifying offer at the start of the season, which would have paid him $17.4 million on a one year deal in Tampa Bay. With the off-season from hell dragging on...
LIKE WHAT YOU SEE?
GET THE DAILY NEWSLETTER: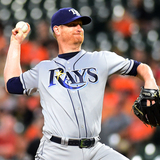 The Orioles have agreed to sign right-hander Alex Cobb, with FanRag Sports' Jon Heyman reporting (Twitter link) that the two sides had worked out a four-year deal believed to be worth close to $60MM. Yahoo Sports' Jeff Passan reported earlier todaythat there was "a strong belief" that Cobb was close to a contract, with the Orioles considered to be the favorite.  The Athletic's Ken...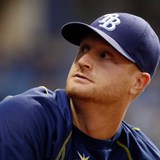 One of the last truly big names of the 2017-18 MLB free agent class is off the market. According to a report, starting pitcher Alex Cobb has signed with the Baltimore Orioles. Cobb, who had previously spent his entire career with the Tampa Bay Rays, will remain in the American League East. He will also definitely aid a rotation that was one of baseball's worst in 2017. A season ago...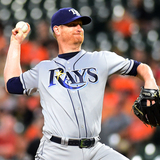 The last major free agent domino has fallen. Alex Cobb is going to the… Baltimore Orioles? Believe it, baseball fans. But that's not all. Remember how players like Lance Lynn and Mike Moustakas would ultimately settle for one-year deals? Well as it turns out, Cobb is getting a four-year deal. That's probably not the deal the Orioles were looking for, but Cobb certainly bolsters their...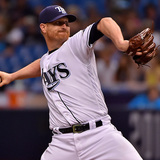 Right-hander Alex Cobb's long stay in the free agent market could be nearing an end, as Yahoo Sports' Jeff Passan reports (Twitter link) "there's a strong belief that" Cobb is closing in on a new contract.  The Orioles are considered by most to be the favorites to sign the 30-year-old, according to Passan, and The Athletic's Ken Rosenthal (via Twitter) reports that the deal between...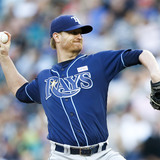 Pitcher Alex Cobb is arguably the best remaining free agent on the market, and it sounds like he may have a home soon.Yahoo Sports' Jeff Passan reports that Cobb may be nearing a deal. He says that Cobb may have taken this long to sign because he was looking for a multiyear deal despite the stagnant market. The Baltimore Orioles have been mentioned in connection with Cobb.The 30...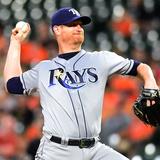 Even though right-hander Alex Cobb is still a free agent as the regular season closes in, there won't be a reunion between him and the Rays, Marc Topkin of the Tampa Bay Times writes. Cobb's not going to end up signing for a price the Rays deem palatable, Topkin suggests, even though he's amid a highly disappointing trip to free agency after rejecting the team's $17.4MM qualifying...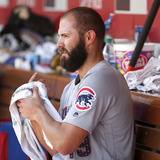 The Baltimore Orioles have some serious ground to make up in the AL East if they want to compete with the Boston Red Sox and New York Yankees, and they may be interested in signing a top starting pitcher to help with that.Jon Heyman of FanRag Sports reports that the Orioles have been keeping their eye on the top remaining pitchers on the free agent market, which would be Jake Arrieta...
MORE STORIES >>
Rays News

Delivered to your inbox

You'll also receive Yardbarker's daily Top 10, featuring the best sports stories from around the web. Customize your newsletter to get articles on your favorite sports and teams. And the best part? It's free!