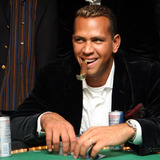 It's safe to assume Alex Rodriguez never would need such a thing, but the former MLB superstar believes some mechanism should be put in place to allow athletes to create an "Oops Fund" that is untouchable until they reach the age of 45. "If you look at the data," Rodriguez said recently during an appearance on CNBC's "Squawk Box," "suggests that a lot of our players are going bankrupt...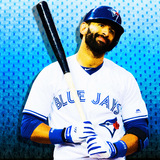 It's been a bizarre offseason if you were an MLB free agent, with many of the top available talents still looking for work. But now that we are just three weeks away from MLB Opening Day, teams are beginning to scoop up the remaining free agents, although there is still an abundance of big names out there for any bidder that wants to come along.  On Thursday, two of the more notable...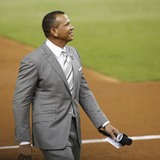 The New York Yankees will roll out one of their best lineups in years when they take the field on Opening Day this year, and they want one of the best hitters in team history to help them get the most out of it.On Sunday, the Yankees announced that Alex Rodriguez is returning to the club for a third consecutive year as a special advisor. He will join former Yankees Reggie Jackson...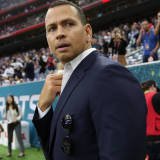 Alex Rodriguez is 42 years old now, and he is definitely showing his age.The retired New York Yankees slugger took to Twitter on Monday to post a picture of himself using a corded phone. Predictably, social media wasn't going to let a golden opportunity like that slide, and A-Rod soon heard the jokes. Here are some of the best ones: ©® (@BosCityFAN) December 19, 2017 This actually...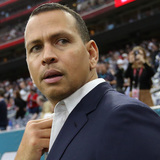 New York Yankees general manager Brian Cashman on Friday indicated the organization has concluded interviews for its open managerial position. And it appears Alex Rodriguez has played a role in the search for a new skipper."I reached out to Alex a number of times [and asked] 'Hey, whaddya got?'" Cashman said, via Newsday. "I looked for a lot of guidance from a lot of people that...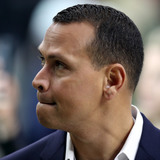 The New York Yankees have made it abundantly clear they'd like to keep Alex Rodriguez around the organization, but in what capacity is anyone's guess.Following the departure of long-time manager Joe Girardi, some suggested that role could come as the team's next manager. After all, A-Rod knows the game of baseball as well as anyone and has done a tremendous job rebuilding both his...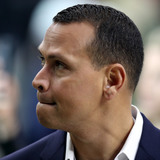 The Houston Astros rocked Los Angeles Dodgers starter Yu Darvish during his two World Series outings. After Darvish was pulled from Game 7, FOX analyst Alex Rodriguez suggested that the Houston hitters might have known what was coming. Looking at Darvish's results, it's awfully hard to argue with A-Rod's theory. That all works out to a 21.60 ERA and a 3.30 WHIP for a pitcher in Darvish...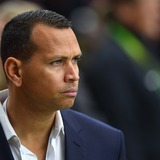 Alex Rodriguez recently revealed that anguish suffered during his 2014 PED suspension almost led him to "tapping out," as he bluntly put it in a recent interview.Rodriguez was suspended for the entirety of the 2014 MLB season and postseason for violating the league's performance-enhancing drug policy, with findings suggesting use of testosterone and human growth hormone.Rodriguez...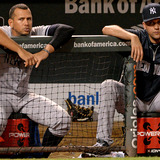 To say that an interview of Derek Jeter and Alex Rodriguez this week on CNBC was an absolute train wreck would be a huge understatement.The longtime New York Yankees teammates were expecting to discuss their charitable endeavors during a segment on "Squawk Alley" with Bob Pisani. Unfortunately for Jeter and A-Rod, Pisani had other plans.The interview was an absolute horror show from...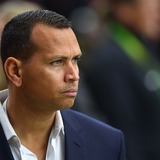 Alex Rodriguez probably had no idea the stir a post of his would cause when he published to Twitter on Tuesday night.Rodriguez, who was released by the New York Yankees last season and is now serving as a baseball analyst, posted the following photo of him in a pensive pose. He  asked the question: "Who will win the World Series this year?" Did people respond with potential teams...
MORE STORIES >>
MLB News

Delivered to your inbox

You'll also receive Yardbarker's daily Top 10, featuring the best sports stories from around the web. Customize your newsletter to get articles on your favorite sports and teams. And the best part? It's free!