Originally posted on
The Comeback
| By Kevin Trahan | Last updated 2/17/17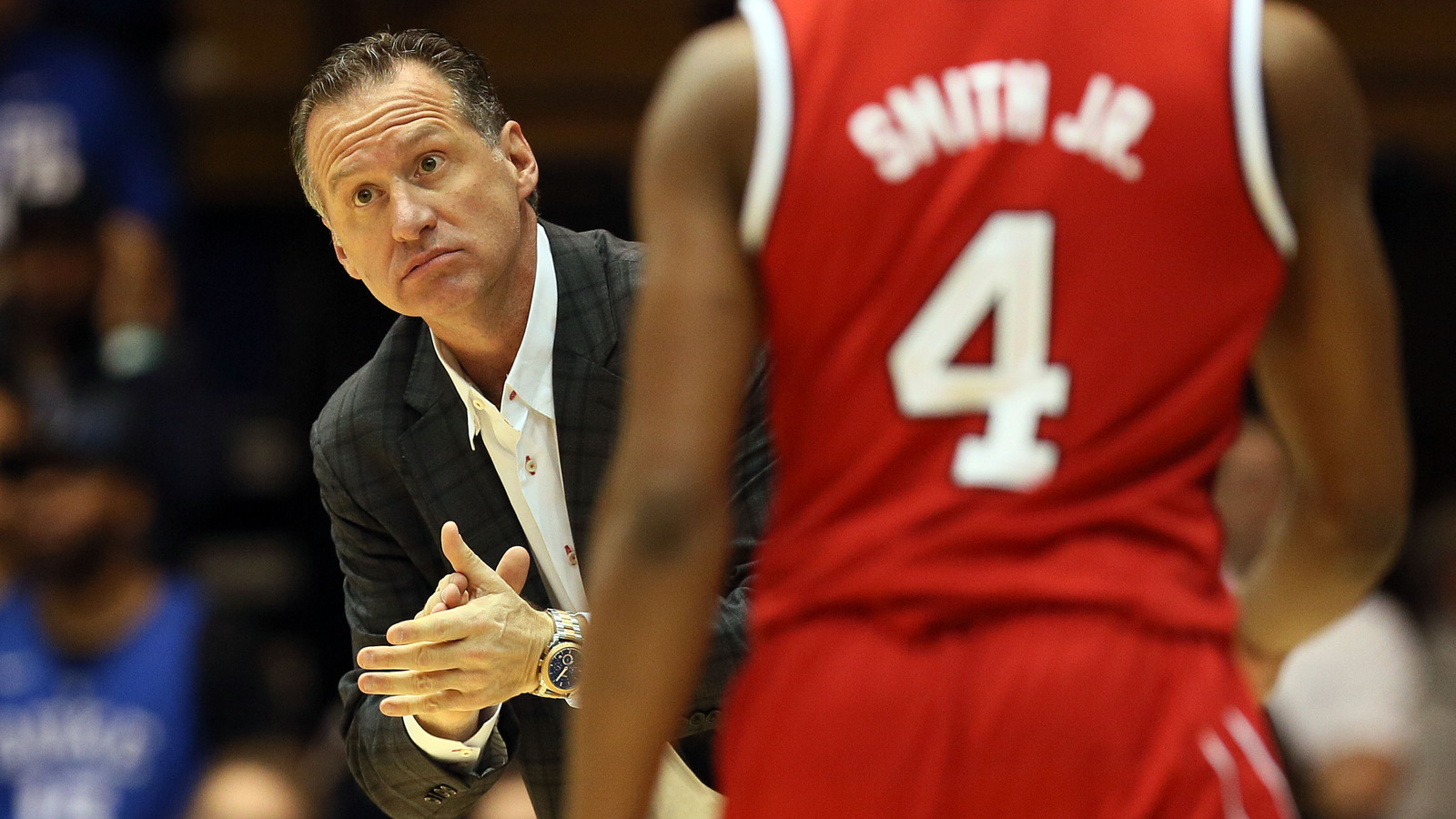 "I know you're firing me, but I don't wanna go home yet. Can I stay for a bit?" - Gottfried, maybe
Mark Dolejs-USA TODAY Sports
NC State has fired coach Mark Gottfried in the midst of an extremely disappointing season—a move that was undoubtedly going to happen sooner or later.
Gottfried was in the midst of his sixth season as the Wolfpack's head coach, and while he made the NCAA Tournament in his first four seasons, his team finished under .500 last year and is unlikely to make the Big Dance again this season, despite having an ultra-talented roster.
As pointed out by Yahoo!'s Henry Bushnell, the players in Gottfried's rotation this year have an average of 4.29 recruiting stars each, making it one of the most talented rosters in the country. Yet the Wolfpack have just 14 wins this year. They have lost six straight, including the last three all by at least 24 points. They also lost to Boston College and Illinois, and lost to North Carolina by 51.
So yes, Gottfried was always going to be fired this year, but the way NC State is doing it is very strange. Gottfried reportedly asked to finish the season, and NC State allowed it, according to ESPN:
"It has been a privilege to serve as head coach of NC State, and I'm proud of what we have accomplished during my time here," Gottfried said in a release. "NC State is a special place and I appreciate the opportunity to finish the remainder of the season."
Well that sure is interesting! But NC State isn't going to make the NCAA Tournament, so this doesn't really matter.
Anyway, tl;dr …
MORE FROM YARDBARKER:
QUIZ: Name every non-#1 seed winner of the NCAA men's basketball tournament
A non-#1 seed has won the NCAA men's basketball tournament 16 times dating back to modern seeding in 1979. How many of these teams can you name?
MORE FROM YARDBARKER
Wolfpack News

Delivered to your inbox

You'll also receive Yardbarker's daily Top 10, featuring the best sports stories from around the web. Customize your newsletter to get articles on your favorite sports and teams. And the best part? It's free!