We've updated our Privacy Policy.
By continuing to use this site, you are agreeing to the new Privacy Policy.
Dale Earnhardt Jr. believes NASCAR needs to use the Truck and Xfinity Series to fix the "link" to grassroots racers.
Dale Earnhardt Jr. is surprised that young drivers have struggled to shine against veterans so far.
Dale Earnhardt Jr, Jeff Burton and Steve Letarte share stories about the short tracks they were molded by.
LIKE WHAT YOU SEE?
GET THE DAILY NEWSLETTER:
NASCAR America's analysts breakdown the second weekend of the West Coast swing.
Dale Earnhardt Jr. was the biggest star in NASCAR for a very long time. He's also thoughtful, witty, and funny, so it makes sense that NBC would add him to their NASCAR booth. Earnhardt Jr.'s NBC NASCAR debut will come a bit earlier than NBC's first race in July, though. He'll be an analyst on Monday's episode of NASCAR America on NBC Sports Network. This comes in the wake of Earnhardt...
Dale Earnhardt Jr. joined the Columbus Blue Jackets on Tuesday, December 5 for a ceremonial puck drop.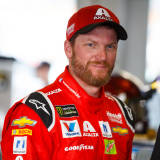 Dale Earnhardt Jr. will end his long and storied career with a final full-time race at the Ford EcoBoost 400 this Sunday. And with that career-ending reality setting in, Earnhardt Jr. has begun to reflect on his 19-year career.In looking back, Earnhardt Jr. acknowledges there are at least a few regrets. Chief among them was his indifferent attitude early on his his career. "If I...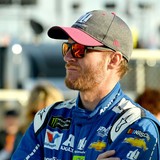 NASCAR legend Dale Earnhardt Jr. is set to retire at the end of the NASCAR Cup Series season, and some of the other drivers, as well as other celebrities and athletes, have been paying tribute to one of the sport's all-time greats.Some of Earnhardt's fellow drivers, namely Brad Keselowski, Martin Truex Jr. and Ryan Blaney, elected to say a few words in producing a tribute video....
The final lap at Texas Motor Speedway in 2000 saw Dale Earnhardt Jr. score his first career win and share a special moment with his Dad.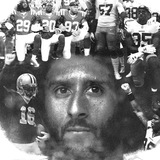 "I don't think there's much to clarify, it's pretty black and white." - Sarah Huckabee Sanders, White House press secretary defending Donald Trump's comments attacking NFL players Last Friday, Donald Trump used a rally in Alabama in support of Luther Strange's now-failed senatorial campaign to attack Colin Kaepernick and other NFL players choosing to kneel during the national anthem...
MORE STORIES >>
NASCAR News

Delivered to your inbox

You'll also receive Yardbarker's daily Top 10, featuring the best sports stories from around the web. Customize your newsletter to get articles on your favorite sports and teams. And the best part? It's free!