We've updated our Privacy Policy.
By continuing to use this site, you are agreeing to the new Privacy Policy.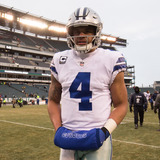 Pressure accompanies every player that competes at the highest level, but some NFL stars will enter the upcoming 2018 NFL season with almost crushing pressure to succeed.A certain duo in Dallas is among them, as are two quarterbacks who just set the new market with brand new mega-deals. A new duo of defenders make this list after their new team made bold moves to land them, too.Whether...
It's safe to say the New Orleans Saints are pretty jazzed about having Drew Brees officially back in the fold right now after he signed a two-year deal in free agency.To celebrate the signing, the Saints released a really cute claymation video that must have taken no small amount of painstaking effort to put together. Obviously re-signing Brees was the biggie for the folks in the...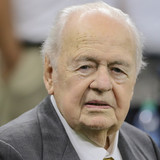 New Orleans Saints and New Orleans Pelicans owner Tom Benson died on Thursday at age 90, and two of the most recognizable faces in his franchises' history are expected to be a part of his funeral proceedings.According to Jeff Duncan of The Times-Picayune, Drew Brees and Anthony Davis are expected to be among the pallbearers at Benson's funeral on Friday. Benson bought the Saints...
LIKE WHAT YOU SEE?
GET THE DAILY NEWSLETTER: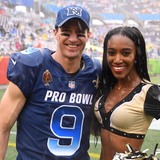 Drew Brees is back with the Saints on a two-year, $50MM deal that is arguably under market for what he provides. However, a deeper look at his contract shows some additional value. There is language in Brees's deal that prevents the team from using the franchise tag on him after the 2019 season, according to Nick Underhill of The Times-Picayune (on Twitter).This is familiar territory...
Drew Brees on Wednesday declined to reveal how long he intends to keep playing football after agreeing Tuesday to a two-year deal with the New Orleans Saints. Although the 39-year-old signal-caller did hint to having a plan in mind. "Listen, just take it one year at a time, but I do have a goal, I do have a vision," Brees said during a teleconference with reporters, as transcribed...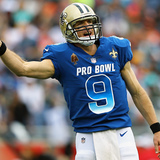 Facing a Wednesday deadline to work out a new contract with future Hall of Fame quarterback Drew Brees, the New Orleans Saints officially announced that they have re-signed the franchise signal caller.The announcement comes via New Orleans' official website. There had been speculation that other teams were chasing after the 11-time Pro Bowler once the legal tampering period started...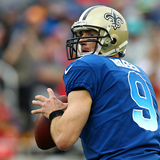 As expected, Drew Brees has re-signed with the Saints on a new deal. The contract – worth $50MM and contains $27MM in guarantees – isn't exactly chump change, but Brees had better offers elsewhere. At least one other team was willing to give Brees $60MM guaranteed over two years, according to Jeff Triplett of ESPN.com.  As expected, Drew Brees has re-signed with the Saints on a new...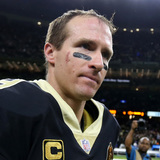 Drew Brees maintained all throughout the offseason that he had no intention of playing for any team other than the New Orleans Saints in 2018, and it appears the veteran quarterback really put his money where his mouth was.On Tuesday, Brees agreed to a new two-year, $50 million deal with the Saints that includes $27 million in guaranteed money. While that doesn't sound horrible for...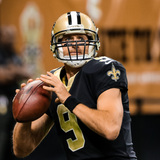 Drew Brees and the New Orleans Saints have finally come to an agreement on a contract extension.Ian Rapoport and Jane Slater of NFL Network reported on Tuesday that Brees will sign a two-year, $50 million deal with the Saints that includes $27 million guaranteed. The contract is structured in a team-friendly way that will leave New Orleans with plenty of cap space to use on free...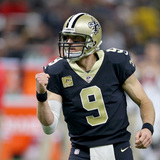 After a period of some uncertainty, the New Orleans Saints have reportedly locked up future Hall of Fame quarterback Drew Brees for the foreseeable future. According to a report, the two sides are discussing a two-year deal that pays him $48 million. This was always the most likely scenario, and these numbers line up with what's been reported recently.Additionally, Brees has made...
MORE STORIES >>
Saints News

Delivered to your inbox

You'll also receive Yardbarker's daily Top 10, featuring the best sports stories from around the web. Customize your newsletter to get articles on your favorite sports and teams. And the best part? It's free!