We've updated our Privacy Policy.
By continuing to use this site, you are agreeing to the new Privacy Policy.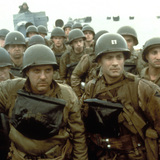 Truth is often stranger (and more entertaining!) than history, which is why so many films are based on true stories. This includes countless movies based on actual military or other governmental agency operations, like the upcoming film "7 Days in Entebbe," which recounts Operation Entebbe (also called Operation Thunderbolt), a terrorism-related hostage rescue undertaken by commandos...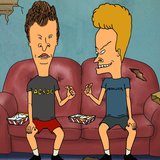 I don't think I'm blowing anyone's mind by saying that two is better than one. It takes two to make a thing go right, just as it takes two to tango. And it takes at least two people to play "Frog baseball," to have a proper roast of music videos, and of course, it takes two to work the drive-thru. Everything is just better with a friend – even if all they do is talking about "scoring...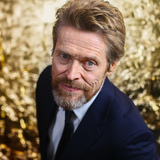 The problem with an Oscar-caliber role is that for the rest of your career, people tend to think of you only as that character; not as a human person who laughs at how poorly they play boardgames like Catchphrase, possessing good dance moves and a surprisingly solid basketball shot. While we never truly get to see behind a performer's mask, it's fun when we get to catch glimpses...
LIKE WHAT YOU SEE?
GET THE DAILY NEWSLETTER: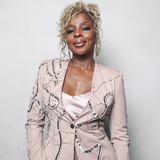 Being an artist is more than just being an artist – you have to work the circuit to make sure people buy into your creation. The best talk show hosts know this isn't always a fun duty for shy writers, cagey directors and actors who value their privacy, and only the very talented know how to delicately and expertly tease out the funniest and most personal stories their guests are...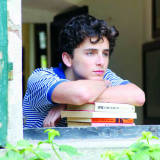 The nominees of the 90th Academy Awards (airing on Sunday, March 4) were announced in late January, meaning film fans have already had a month to see the various contenders. And considering the fact that all films had to have been released prior to the start of 2018, it has actually been at least a couple months, or even up to a year, in some cases. So how many people actually saw...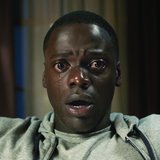 2017 was shaping up to be an unremarkable year for Hollywood, but that all changed in September with the shocking revelations of sexual misconduct perpetrated by some of the industry's most powerful men. Handing out Oscars may feel trivial in such a climate, but given the Academy of Motion Picture Arts & Sciences' recent diversity initiatives, this year's ceremony gives the industry...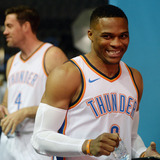 The Oklahoma City Thunder begin their season on Thursday night, when they take on the Knicks, so that's probably why Russell Westbrook and teammate Nick Collison elected to dress up and don their Halloween costumes on Saturday.And it's safe to say they nailed the look they were going for.Westbrook and Collison dressed up as Wesley Snipes and Woody Harrelson in "White Men Can't Jump...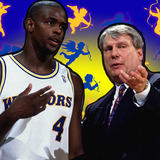 On Valentine's Day, our thoughts turn to love. Two people finding each other, and the esoteric, mystical force that binds them together. Sometimes, two people seem like a perfect fit on paper, but something about their relationship is inherently toxic. Even when they break up, the aftershocks can last for years, with the collateral damage taking down everyone around them.Such was...
Liam Hemsworth and Woody Harrelson are teaming up for the big screen western thriller The Duel, formerly known as By Way of Helena. The intriguing storyline follows a strange and complex murder investigation with unexpected consequences. The project is part of a western resurgence that kicked off last year with Quentin Tarantino's The Hateful Eight and The Revenant. According...
In 1992, Wesley Snipes and Woody Harrelson told us that ' White Men Can't Jump .' But at the end of the film, Harrelson's character finally dunks the ball, though did so with some very creative editing. Well, high school junior Christian Terrell just debunked the concept altogether, and needed no creative editing. Seriously, this may be one of the best dunks ever, and the story...
MORE STORIES >>
Entertainment News

Delivered to your inbox

You'll also receive Yardbarker's daily Top 10, featuring the best sports stories from around the web. Customize your newsletter to get articles on your favorite sports and teams. And the best part? It's free!