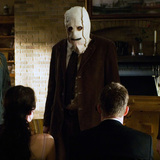 Lock your windows and bolt your doors. In celebration of this month's "The Strangers: Prey at Night," hitting theaters, here's our list of the best home invasion films.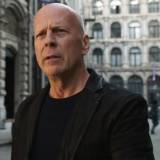 There's just something cathartic about a good revenge flick. Every day, something has us feeling wronged and deep down inside, we'd just like a little payback. Luckily, we have revenge films, like Eli Roth's remake of "Death Wish" heading towards theaters, and to get you ready, we've compiled our own list of the 25 best revenge films of all time.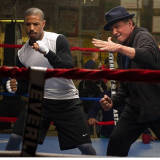 Finding something to watch on a streaming service can be daunting because of the overabundance of options. There's always a new and exciting original series, plenty of Hollywood blockbusters, and, heck, reruns of old favorites available to watch. Sports movies are a special breed. For the most part, they hit similar beats: meet the team, here's the coach keeping it all together,...
Keanu Reeves and Jim Carrey are set to co-star in the dystopian feature film The Bad Batch. Little is being revealed about the plot, but the movie will reportedly take
Keanu Reeves and Christina Hendricks have joined the ensemble cast of The Neon Demon, a horror flick directed by Nicolas Winding Refn. Reeves and Hendricks join Elle Fanning (Maleficent) and Abbey
MMA With Keanu Reeves' Man Of Tai Chi hitting theaters today, let's see which fighting styles would be most useless in a real fight.
MORE STORIES >>
Entertainment News

Delivered to your inbox

You'll also receive Yardbarker's daily Top 10, featuring the best sports stories from around the web. Customize your newsletter to get articles on your favorite sports and teams. And the best part? It's free!