We've updated our Privacy Policy.
By continuing to use this site, you are agreeing to the new Privacy Policy.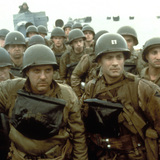 Truth is often stranger (and more entertaining!) than history, which is why so many films are based on true stories. This includes countless movies based on actual military or other governmental agency operations, like the upcoming film "7 Days in Entebbe," which recounts Operation Entebbe (also called Operation Thunderbolt), a terrorism-related hostage rescue undertaken by commandos...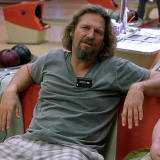 It's a stoned-cold fact: marijuana has been an integral part of some of our favorite comedies for at least 40 years. Some of the highest-caliber movies feature the highest-possible characters – and often the highest audience members. Look, it's a joint effort. With the release this week of "Gringo," an action comedy about marijuana pills, Mexico, cartels, and kidnapping, we want...
Academy Award-winning actors Sean Penn and Javier Bardem will star in the upcoming spy thriller The Gunman, a big screen adaptation of Jean-Patrick Manchette's novel, The Prone Gunman. Penn, who is also co-producing
MORE STORIES >>
Entertainment News

Delivered to your inbox

You'll also receive Yardbarker's daily Top 10, featuring the best sports stories from around the web. Customize your newsletter to get articles on your favorite sports and teams. And the best part? It's free!