We've updated our Privacy Policy.
By continuing to use this site, you are agreeing to the new Privacy Policy.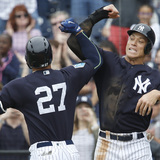 Recently, the Yankees played a role that was foreign to them in the past: a likable and entertaining underdog! From Aaron Judge's powerful rise to prominence to the colorful personalities of guys like Didi Gregorius and the since-departed Todd Frazier's "Thumbs Down" movement, there was a lot to like about the mostly homegrown Yankees and their entertaining style of play that propelled...
Together, the Yankees and Alex Rodriguez were starting to get a bit stale. Apart, they are the talk of baseball again. The Yankees are taking the step from playoff underdogs to World Series favorites thanks in large part to the acquisition of Giancarlo Stanton. Rodriguez will be the scrutinized centerpiece of ESPN's new-look "Sunday Night...
 Giancarlo Stanton made sure he won't blindly into New York City's blinding lights. Stanton asked friends around the game about playing in the big city and for the Yankees. One of the biggest points they made to him? Beware, the media. "It's a lot to do with you guys," Stanton said before Wednesday's 9-4 win over the Orioles at George M. Steinbrenner Field. "The good times will be...
LIKE WHAT YOU SEE?
GET THE DAILY NEWSLETTER: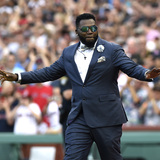 The Yankees currently have arguably the most potent lineup in all of baseball, and it's hard not to look at them as a pitcher's worst nightmare.With the acquisition of Giancarlo Stanton, who will likely hit behind Aaron Judge, pitchers had better make sure they don't let guys get on base beforehand, or those guys will make them pay with two and three-run homers.Former Red Sox slugger...
On SNY's Baseball Night in New York, the panel discusses Giancarlo Stanton's comments regarding his trade from the Miami Marlins to the New York Yankees, and how he told Marlins brass, "this is not going to go how you guys think it will go."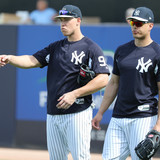 The New York Yankees boast a formidable one-two power-hitting punch in their batting order thanks to the offseason acquisition of Giancarlo Stanton, who joins slugger Aaron Judge.The case can be made that the Stanton-Judge duo has the potential to be among the best pairing of power hitters in a lineup in recent MLB memory. And one former ballplayer who once was part of one such fearsome...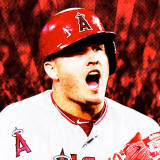 MLB Opening Day is just around the corner, but before it gets here, why not take a trip around the diamond and see our top 10 at every position rankings for 2018 first? 4. Chris Sale, Red Sox Whether it be his menacing glare, often nasty disposition or the snake-like way he unfurls on the mound, Sale has always had a special type of intimidation factor on the hill. Of course, the...
Aaron Judge earlier this week expressed little desire to compete in another Home Run Derby, despite being the reigning champion. Giancarlo Stanton understands completely and supports his New York Yankees teammate's decision."He should do whatever he wants. He shouldn't have to be pressured into doing it if he doesn't want to. He's got plenty of years to do it also," Stanton said...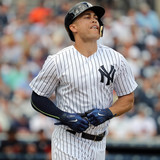 Yankees new slugger Giancarlo Stanton already seems to be enjoying the Big Apple, and everything that comes along with playing there.Stanton recently hooked up with Men's Health magazine for a photo shoot and lengthy piece about his MLB career up to this point.It's safe to say he didn't take time off from his training regimen during the offseason, judging by how ripped he is. Check...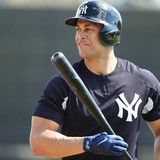 Major League Baseball isn't here just yet. But for today, there's spring training. And that means Giancarlo Stanton gets to make his debut for the New York Yankees. But that's not all. In fact, we now know where the slugger will bat in their lineup this afternoon. And let's just say, the Yankees promise to boast one helluva lineup this season. Fun times. But just remember, this lineup...
MORE STORIES >>
Yankees News

Delivered to your inbox

You'll also receive Yardbarker's daily Top 10, featuring the best sports stories from around the web. Customize your newsletter to get articles on your favorite sports and teams. And the best part? It's free!